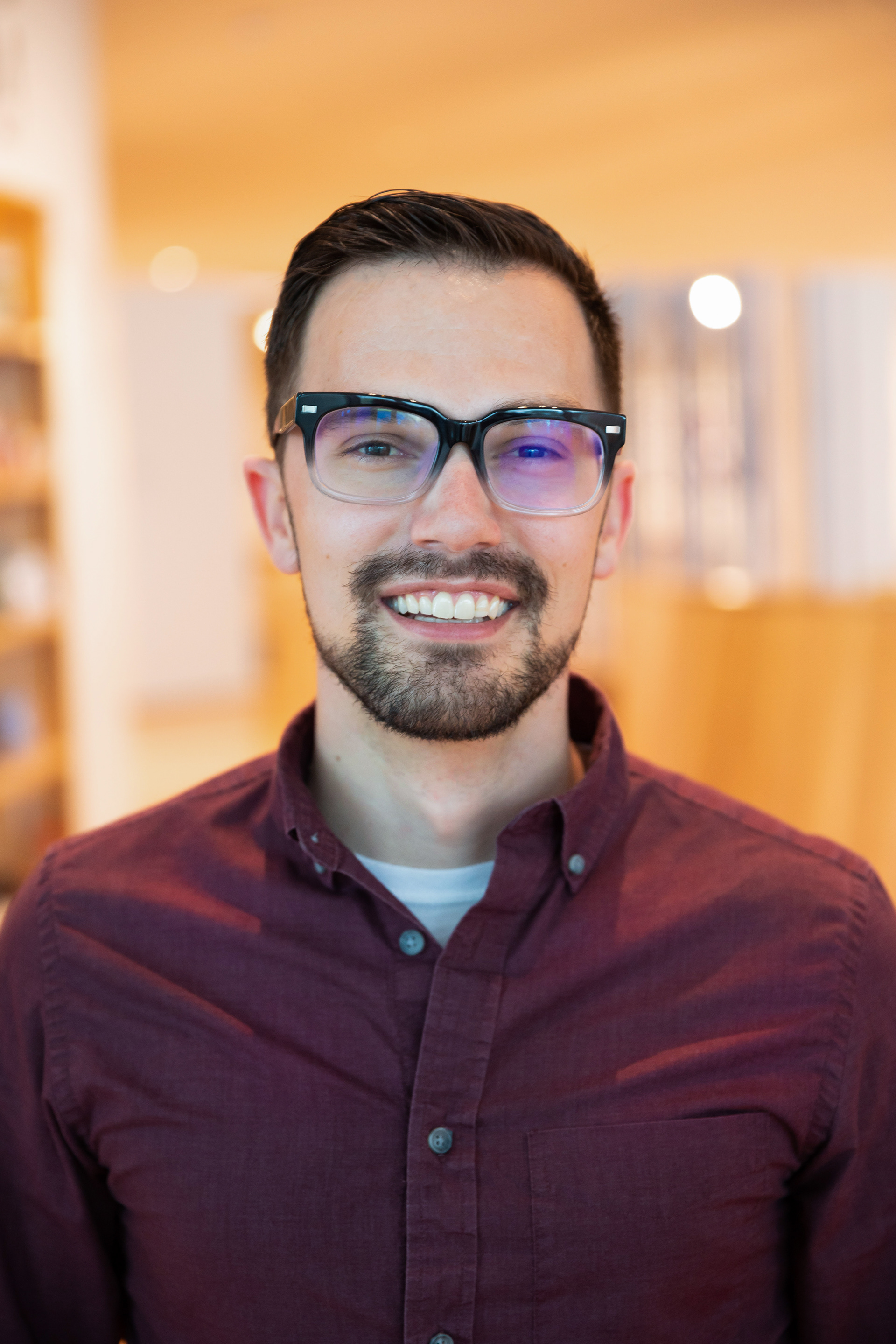 Suicide Prevention Advocate / Tour Manager / Theatre Enthusiast
Jordan was born and raised in Vernal, UT, where much of his youth was spent in the dance studio, acting on stage, and singing in recital halls. He was three years old when his mother enrolled him in clogging at a local studio. As he grew older he tried several other styles of dance branching out into hip-hop, ballet, and a very small stint in jazz. When middle school came, his performance background proved helpful as he auditioned for the school musical. Throughout middle school, junior high, and high school Jordan would grow in his love for theatre and the arts. His passion for the arts led him to Tuacahn High School for the Performing Arts for his senior year (2012), where he focused on stage management and music dance theatre.
Jordan stepped away from the performing arts and served a proselyting mission for two years in Washington state. In 2015 Jordan returned to the performing arts and was accepted and enrolled at Utah State University (USU) where he studied stage management. Throughout his undergraduate years Jordan was able to stage manage a number of productions including his favorites 
Next to Normal
and 
Anna Karenina
. His training and network allowed him to receive a production assistant internship at PCPA - Pacific Conservatory Theatre in 2018. While at the Santa Maria, CA company Jordan received incredible mentorship and training prior to completing his senior year at USU, graduating in 2019.
Immediately after Jordan's commencement he moved to Cedar City, UT to join the Utah Shakespeare Festival's 2019 season as a production assistant working on
Every Brilliant Thing
and
Twelfth Night
. Every Brilliant Thing (EBT) was the perfect opportunity to combine Jordan's passion for mental health programming and the performing arts. EBT shares a story of hope, humor, and meaning all through the means of creating a list of "everything brilliant about the world, everything worth living for," to respond to depression, anxiety, and family suicide ideation. The Utah Shakespeare Festival would remount its summer production for two educational tours to criss-cross the state in late 2019 and early 2020. As Tour Manager/Company Manager Jordan led one of the four-person teams to several rural high schools. This effort served more than 145,000 students throughout Utah and concluded before any major shutdowns due to the 2019 novel coronavirus.
In addition to his time as a suicide prevention advocate on tour, he frequently spends time attending American Foundation for Suicide Prevention's (AFSP) Talk Saves Lives modules where trained advocates teach about the latest data on suicide prevention, research around suicide ideation, proven and effective prevention strategies, and the warning signs and available resources for suicide ideation. Jordan has participated in a number of AFSP Out of the Darkness Walks and has raised more than $3,000 from individuals over the last four years to support AFSP programming.
While on tour Jordan worked alongside students in SUU's Master of Fine Arts Arts Administration program. This exposure led him to apply and be accepted into the program for fall 2020. Jordan has spent the last two years specializing in fundraising and development, eventually being offered a full-time position with SUU's Advancement Office as their Prospect Development & Office Manager. Jordan completed his degree defense. master's capstone, and left his position at SUU in August 2022. Jordan joined 
Pioneer Theatre Company
as their Annual Giving Manager in September 2022. Jordan rejoined the
Utah Shakespeare Festival's Every Brilliant Thing Tour
 in November 2022.
Resources: